BoostUpSocial Instagram Powerlikes
Pros
Customer Support is great
You can post up to 120 posts a day
The like accounts are from 20k followers (However read the cons)
Free Instagram Growth E-book
They have a Telegram community
Free engagement groups
No Password required
Boostupsocial offer Instagram management & consultation
Boostupsocial do offer free trials
Cons
Uses old techniques that can do more damage than good
No BoostupSocial.com Instagram account
The like accounts are botted, not posted in months & liking 24 hours a day. Pointless with the latest algorithm.
Very expensive & doesn't guarantee growth
Suspect fake follower growth
Not a real registered company & doesn't pay taxes
They use like drops which is easily detectable by Instagram
🔥 Bottom Line
Boostupsocial.com is an interesting concept, however they're not a legally registered company. They avoid paying taxes which is worrying, due to the fact they manage a lot of Instagram accounts. Plus we noticed suspected fake bot followers on our growth analytics. They try to avoid any questions about their services. 
🧡 Quality of Powerlikes
Boostupsocial does not require your password to receive their Powerlikes. On paper, it looks amazing as they are offering 20k to nearly 2 million follower accounts to like your posts. The problem is it's the same accounts liking your posts daily, which is pointless against the latest algorithm changes. This service would have been amazing back in 2017. They offer drops too, but again it's outdated and pointless for the latest algorithm update. We monitored our posts in great detail. With the Boostupsocial powerlikes, we noticed that the same accounts liked our posts daily. Most of these accounts were above 20k followers, however, they were clearly botted accounts and never used. This will not help you go viral at all. Their drops have a bigger chance due to their free engagement groups.
🆘 Customer Support
Boostupsocial.com has live support which is very good and fast. Just don't expect any response regarding tax receipts. We bought their Platinum package for a month and required a tax invoice, because the company is based in the UK. Every time we asked for the receipt we were quickly misdirected.
👍 Service Reliability
Boost Up Social loves to talk about how their services are helping customers grow. When in fact the tactics they use, albeit once great, are outdated now. Instagram's latest algorithm totally crippled their Powerlikes services. One way you can see how well a company is operating is to check their Instagram account. They don't have an Instagram account, Facebook page or anything else to promote their business.
⛑️ Is it safe to use?
Boostupsocial.com does not require your password, which is great, but the quality of the likes are from 20,000+ followers profiles. This may sound great, but actually it's not. These accounts are clearly botted and hardly used. Some of the posts are over 1 year old, so they are liking with inactive accounts and because these accounts are liking 24 hours a day, they are pointless and easily detectable. Seeing that your posts have likes from big accounts will look great for vanity purposes, but that's about it. With growth, we noticed that every time we posted, we would grow around 100-150 followers, which is amazing… until we checked the accounts. Its botted followers make you feel like Boost Up Social is growing your account well. Everything seems legit, but in fact, it isn't. Buyers beware!
💬 Their community
Boostupsocial has a free Telegram engagement group, which is great for everyone to use. This is a very welcoming touch.
Top Rated Instagram Powerlike Suppliers
| # | NAME | RATING | PRICE | SUPPLIER STATS | WEBSITE |
| --- | --- | --- | --- | --- | --- |
| 1 | GOSO.io Instagram PowerLikes | Read Full Review | From €35 Per Month | Latest Algorithm Friendly | WEBSITE |
| 2 | WaverlySocial.com Instagram Powerlikes | Read Full Review | From $30 Per Month | Latest Algorithm Friendly | WEBSITE |
| 3 | BoostUpSocial Instagram Powerlikes | Read Full Review | From $225 Per Month | Latest Algorithm Friendly | WEBSITE |
Other Powerlikes Suppliers
Ampfluence Instagram Likes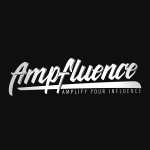 From $129 per month
BoostUpSocial Instagram Powerlikes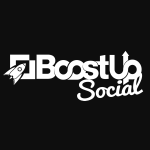 From $225 Per Month
Combin Powerlikes & Instagram Marketing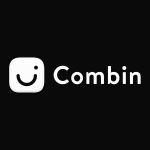 From €18.15 per month
Follow Adder Powerlikes & Followers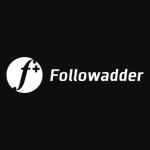 From $49.99 per 6 month
Fuelgram Powerlikes Review & Community ratings for Instagram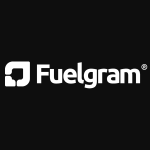 From €12.50 Per Month
GOSO.io Instagram PowerLikes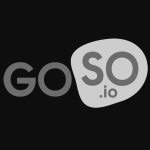 From €35 Per Month
Gramista Powerlikes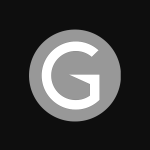 From $1.79 per day
Ingramer Powerlikes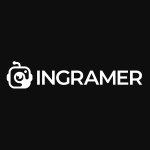 From €32 per 2 weeks
Ins-Grow.com Instagram Powerlikes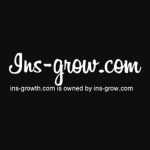 From $4.99 Per Post
InstaBoostGram Powerlikes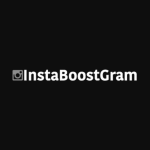 From $28.99 per month